Dye Injectors & Ultraviolet Dyes
Refillable Universal Dye and Fluid Injector
Dye injectors are critical tools for A/C technicians to discover and repair leaks in refrigeration systems. To inject dye, oil, or fluid, connect the injector to the low side of the A/C system and twist the handle until you reach the desired amount of dye. The RED TEK injector hose comes complete with an R134a coupler and Auto Shut-off Valve Adapter for 1/4FL systems.
Fluid Injector Tool
Item No: 604
Case Pack: 1
Case Weight (lbs): 2
Case LxWxH: 11x8x5
Pallet Quantity: 100
UPC Code: 819331006045
Pallet Weight (lbs): 500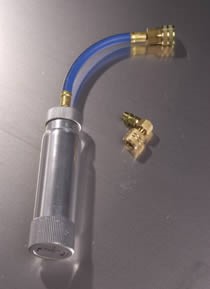 Universal Standard Dye (8 oz. bottle)
Using Dye can be invaluable in locating leaks in air conditioning or refrigeration systems and is the most popular method of leak detection in the HVAC industry. Using a leak detection lamp, RED TEK fluorescent dye will make leaks easy to locate.
DyeCharge (liquid)
Item No: 411
Case Pack: 12
Case Weight (lbs): 6
Case LxWxH: 11x8x5.5
Pallet Quantity: 100
UPC Code: 819331004119
Pallet Weight (lbs): 700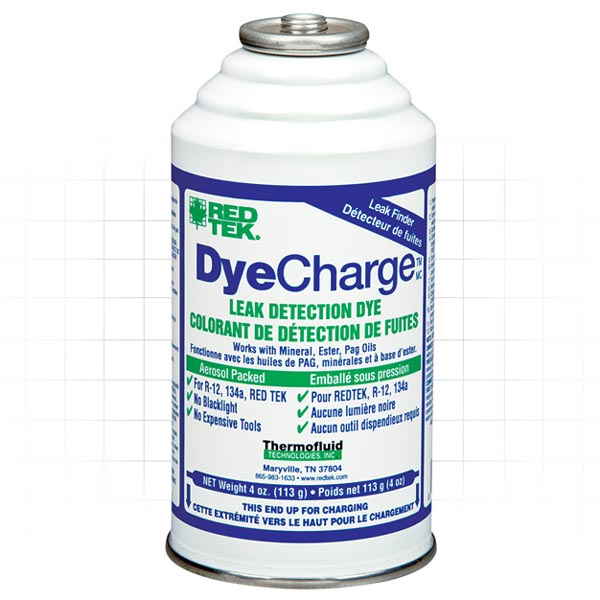 For more information or to purchase RED TEK Dye Injectors or Ultraviolet Dyes, contact a sales representative today at 865-833-1633 or toll-free at 888-676-9380.