RED TEK® is a leading, global provider of some of the most reliable and highest quality industrial grade lubricants available today. For the toughest demands on lubricants, a commitment to quality assurance and premium processing sets us as a leader in the lubricant and grease market.
Protect Equipment
Safeguard your critical components against corrosion and rust. 
Reduce Maintenance and Repair
Ensure your equipment runs longer and more reliably without constant maintenance work.
Enhance Temperature Control
Balanced operational temperature helps to prevent heat-related damage to your equipment.
Finding dependable access to grease lubricants, lithium grease lubricants, and silicone-based lubricants on a large scale can be a challenge. Our premium lubricants cover a wide range of lubrication challenges and eliminate the need for excessive and constant greasing. RED TEK lubricants work to prevent equipment overheating and allow your machinery to operate at extremely high or extremely low temperatures, as well as, in exceptionally high wear and friction conditions.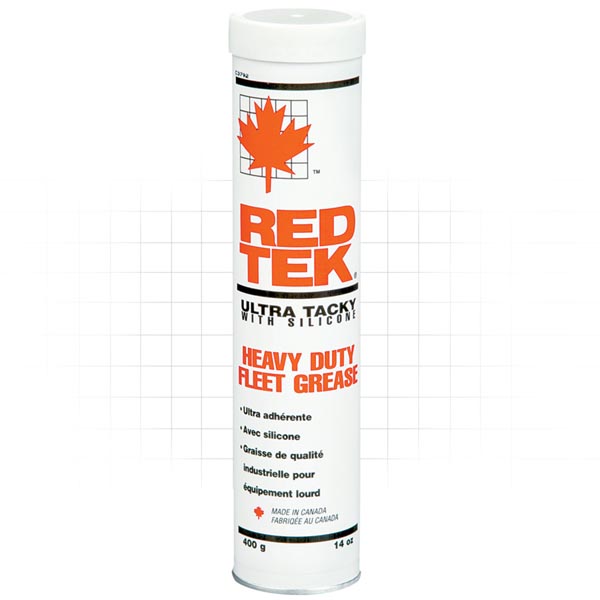 Ultra Tacky Grease
A premium performance, ultra tacky grease designed for use in agricultural, heavy-duty truck, forestry, and marine environments. It contains a proprietary, advanced technology additive that increases lubricity and prevents severe lubrication problems in heavy-duty applications.
EXTREME-50 Grease
Extreme-50 is state-of-the-art lithium thickened product for extreme-duty lubrication uniquely designed to meet the extreme severe sub-zero outdoor conditions found in forestry, mining, construction, and agricultural industries. 
HX-10 Grease
HX-10™ Grease is a proprietary blended lithium12 hydroxy grease with silicone, NLGI 1 that "stays put" in bearings where dust and contaminated outdoor conditions exist.

ECI-10™ Anti-Friction Metal Treatment
An advanced technology additive that increases lubricity and prevents severe lubrication problems in automotive, industrial, and heavy-duty applications.
If your organization requires multi-purpose and heavy-duty grease or lubricants for the agricultural, forestry, mining, trucking, marine industry, or other OEM and industrial maintenance markets, our lubricants can help ensure the longevity of your machinery, tools, equipment, and vehicles. Contact RED TEK today about your lubrication needs.