DyeCharge12 – A/C Leak Detection Dye – A/C Leak Test
DyeCharge12™ is a unique detection dye that works synergistically with refrigerants to locate hard to find leaks in air conditioning and refrigeration systems.      
Operation
Easy to use, installs in minutes, and finds leaks fast. DyeCharge12 will verify repairs, thus eliminating reworks.      
Lower Cost
A/C leaks can be found and repaired, saving on time-consuming and expensive refrigerant part replacements. DyeCharge12 will reduce downtime and operation costs.
Environment
Helps eliminate A/C leaks, reducing refrigerant emissions.
Safety
Safe and easy to use, non-toxic, non-clogging. DyeCharge12 poses no serious health or safety risk.  Also, there are no known carcinogens in DyeCharge12.
Compatible with most common refrigeration materials and lubricants including R134a, R12, R502, metal components, mineral and synthetic (PAG, mineral, ester base, and alkylbenzenes) lubricants, seals, gaskets, hoses, compressors, and O-rings.
DyeCharge12 can remain in the system indefinitely and does not harm or affect system components or performance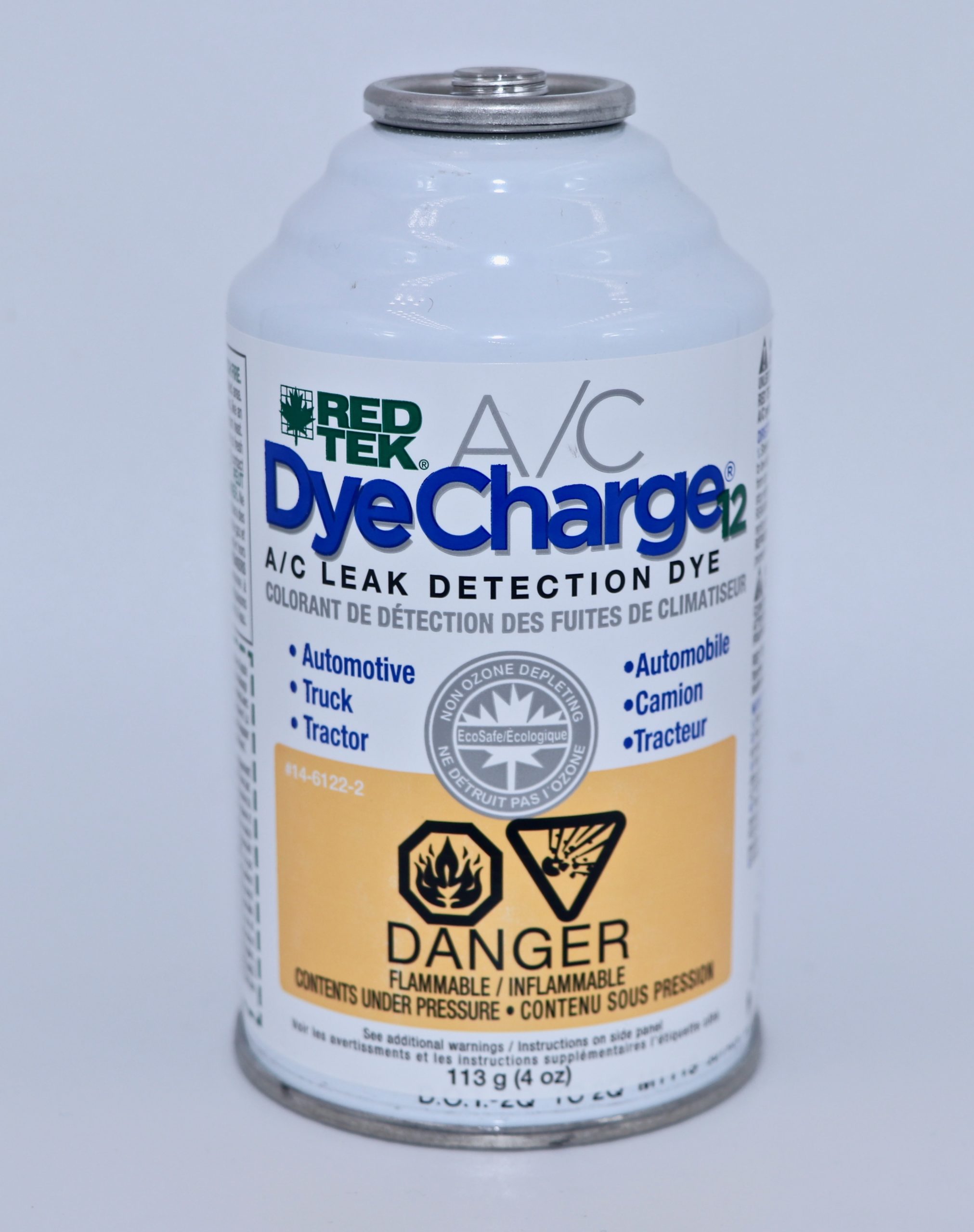 Brand: RED TEK
Model: Leak Detection Dye
MPN: DyeCharge12
Classification: A/C Additive
UPC/Part Number: 405
Weight: 4 oz. (113g)
Chemistry: HC
EPA Certification Required: No
Require Certification to Purchase: No
Installation Guide
Packaging Available
Contact a sales representative in your area today in order to buy RED TEK DyeCharge12 A/C leak test.