Recovery / Reclaimer Systems
Recovery System
The new RED TEK professional refrigerant recovery system is constructed of rugged durable polymer. The extremely compact and lightweight unit can be easily carried to any convenient location.
Compact design, only 24 pounds (8kg)
Fast liquid recovery compressor
Two condensers/cooling fans
Durable polymer housing
Simple purging process
Tangle-free power cord
Advanced oil-less compressor
550 psi high pressure switch
Recovers liquid without damage
Simple purging process
Recovers all medium and high pressure refrigerants
Universal – including R134a, R12, RED TEK 12a, R1234yf
Reliable – Built to last
Packaged 1/case
A/C Reclaimer
Item No: 609
Case Pack: 1
Case Weight (lbs): 10
Case LxWxH: 11x8x5
Pallet Quantity: 100
UPC Code: 819331006090
Pallet Weight (lbs): 500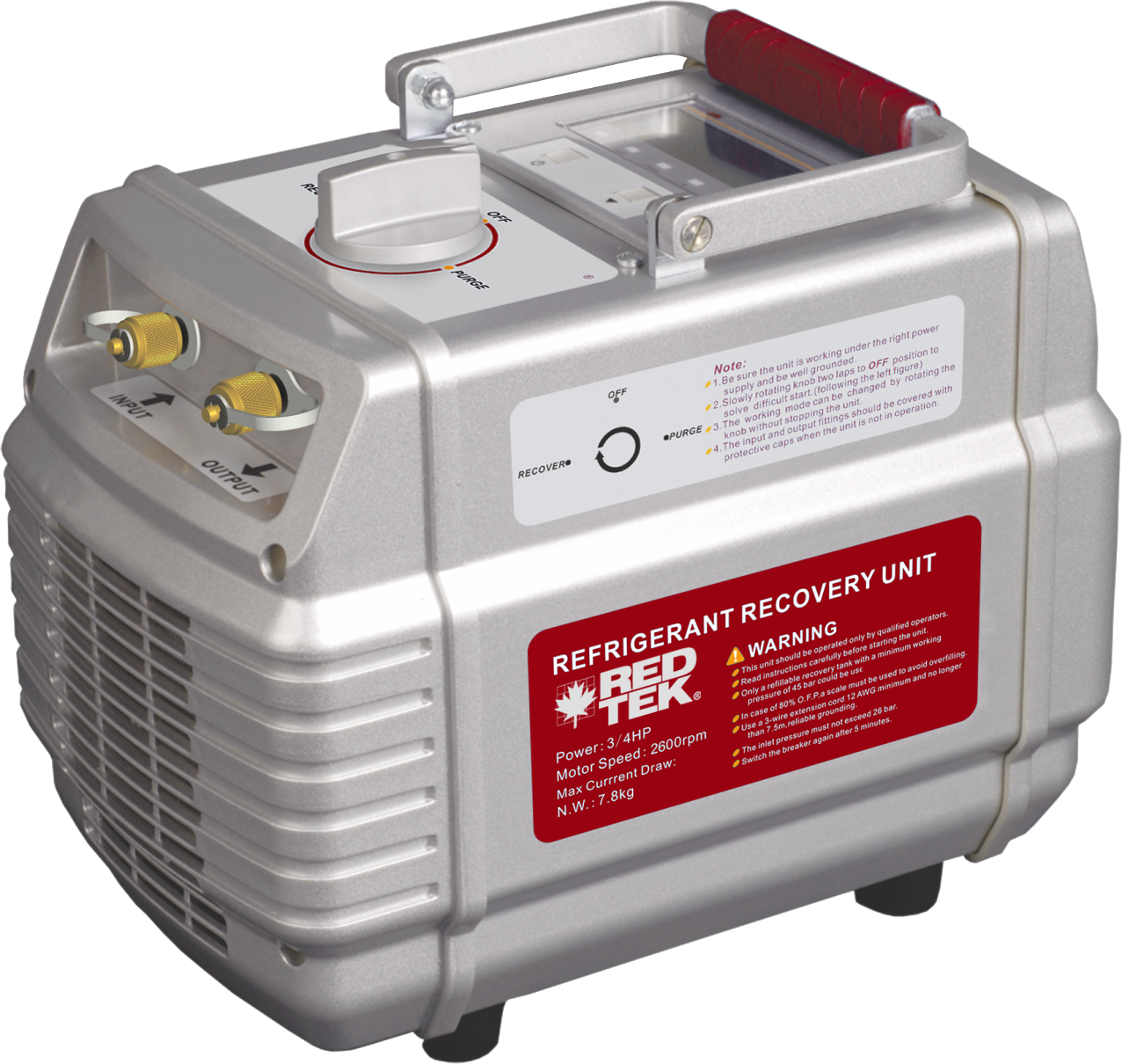 For more information or to purchase RED TEK A/C Reclaimers, contact a local sales representative today.