R-290 – Eco-Safe Refrigerant Grade
R-290 is a refrigerant grade Hydrocarbon suitable for a range of refrigeration and air conditioning applications, including commercial refrigeration, commercial vending machines, ice machines, industrial refrigeration, residential and light air conditioning, and industrial/commercial air conditioning DX chillers. R-290 holds numerous benefits that have caused it to become continuously more prevalent in commercial and industrial applications including:
Extremely Low Environmental Impact
Superb Thermodynamic Performance
Non-Ozone Depleting Properties
Non-Toxic
Reduced Overall Energy Costs
Higher Purity
Smaller Quantity of Coolant Needed
Lower Your Energy Costs
Hydrocarbons can lower energy costs by as much as 25%, leading manufacturers to use them in a wide array of commercial appliances, including refrigerators, freezers, air conditioners, water heaters, and clothes dryers. It is estimated that 1.5 billion hydrocarbon refrigerators and freezers are in use residentially and 2 million commercial units.
Environmentally Responsible
In many countries, CFCs (chlorofluorocarbons) and Hydrofluorocarbons (HCFCs) are being gradually phased out of use and replaced with refrigerants that have a lower ozone depletion potential and global warming risk. R-290 is one of the newer refrigerants that is both non-toxic and safe for the environment. These environmentally responsible refrigerants are increasingly in demand.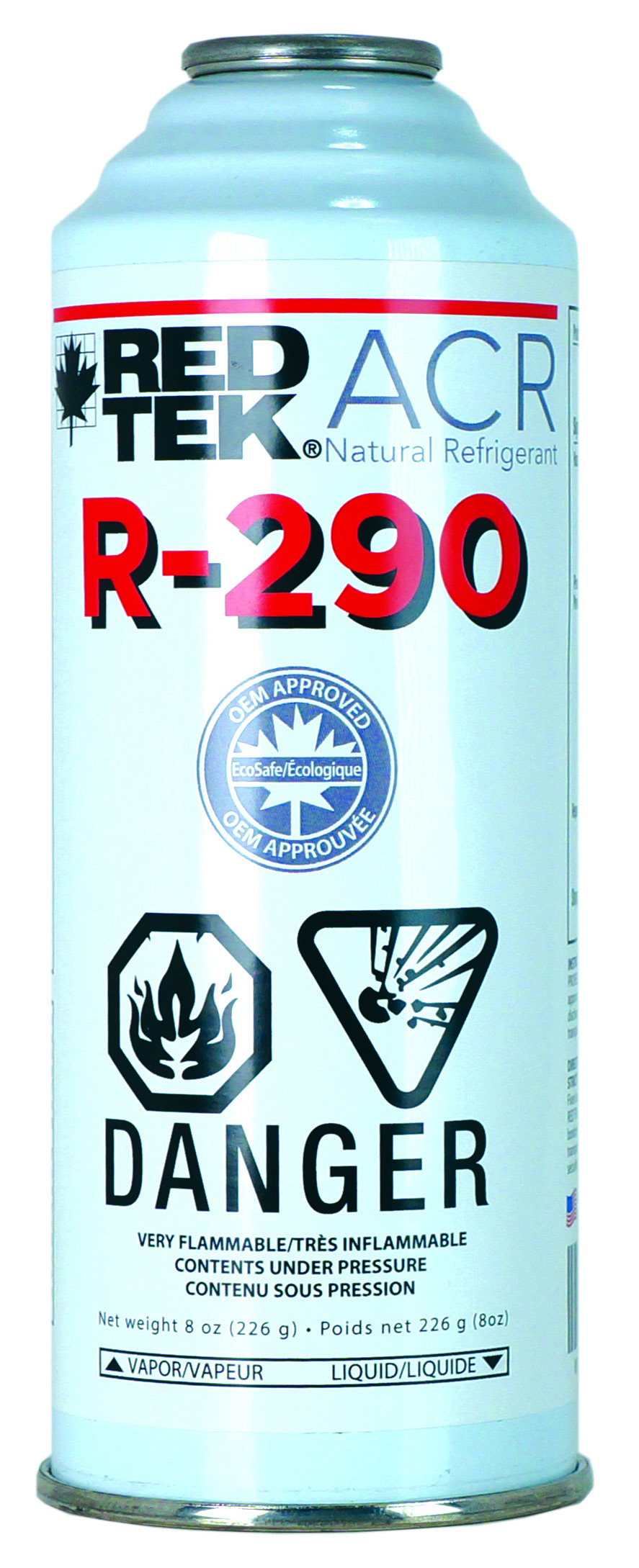 Brand: RED TEK
Model: Refrigerant R290
MPN: R290
Classification: HC
Gauge Purpose: Pressure, Vacuum
Refrigerant: R-290
UPC/Part Number: #
Weight: 8oz (226g)
Chemistry: HC
RED TEK produces the highest purity R-290 refrigerant available at extremely competitive prices. Contact a sales representative in your area today in order to buy R-290 refrigerant and supporting air conditioning tools and equipment.